Video Marketing & Production Agency in Calgary, AB
Get tremendous reach and awareness to a whole new audience. By harnessing the power of video and paid social media advertising to attract leads on autopilot.
Scale Your Reach and Get More Leads
High Converting Campaigns for Social Media Platforms
‍High-converting video ads paired with an improper campaign setup won't do anything for a business if it reaches the wrong people or even the right people at the wrong time and wrong places.
​
This Done-For-You service is ideal for local businesses who are looking for ways to consistently and predictably get massive reach, get in front of new customers, and get leads on autopilot.
​
We help clients distribute their videos ads in a wide variety of ways, including:
Advertising on Google, YouTube, Facebook, Instagram, and LinkedIn

YouTube Channel Management & Optimization

Posting Content to Websites for Clients

Email Marketing & Automation

SMS Reactivation Campaign

Google My Business Management

Lead Generation Funnel Build

Campaign KPIs Tracking & Reporting (such as Click Thru Rates, Cost Per Lead, Cost Per Acquisition, Conversions)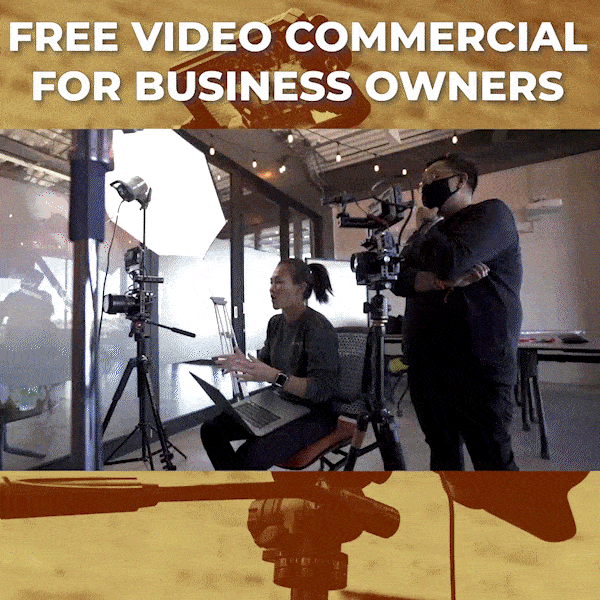 Video Ad Campaigns
Best Practices
When you're using video ad campaigns to reach your target market, the possibilities are endless! We want to make sure you get the most out of your marketing.
That's why we've come up with a few more ways you can use video marketing campaigns to see even better results in your business.
Improve customer lifetime value through consistent communication
​
Be able to engage with customers at every age of the buying journey
​
Segment, define and target the right audience
​
Develop winning offers that you can reliably attract new clients and customers
​
Generate a consistent lead pipeline
​
Optimize and improve your conversion rate
​
Accurate results to track, manage and set goals.
​
Levels the playing field so small to medium-size businesses can compete it large to enterprising businesses.
Anchor - Howd you bnefit?
Never guess if the offer you're pairing with your campaign will get you leads. We'll work with you to test and scale the offers that will speak to your target market.
Once your campaign is consistently generating leads. You can set the pace.
Data matters, and it's worth doing it right. Know your results and use them as momentum for growth.
Client: Fairmont Jasper Lodge
Industry: Hospitality Industry
Conversion: Ticket Sales
We worked with Fairmont Jasper Lodge to create a promotional video ad that paired with their ticket sales page. In 1 month the event was sold out and over $400K were made in ticket sales.
🏡 Increased Social Proof
♻️ Reusable marketing asset
📈 $400K in Sales Generated

Client: Tourism Calgary
Industry: Tourism
Conversion: CPC
Tourism Calgary wanted a video that told local stories to encourage tourism through Youtube, Facebook and Instagram. Lisa produced a video ad around to showcase the diversity and multiculturalism of Calgary.
📧 Increased Lead Generation
📈 Increased Awareness with over 30K views on YouTube


Client: Kananaskis Outfitters
Industry: Tourism
Timeline: two weeks
We worked Kananaskis outfitters in partnership with Stoney Nakoda Resort to create a set of video ads that can be paired with a vacation package that promoted both businesses
❤️ Emotionally Connect to Target Market
♻️ Reusable Marketing Asset
📈 Increased Awareness
Client: CityScape Performance
Industry: Fitness
Timeline: two weeks
We worked with cityscape Crossfit to produce a series of custom landing pages and videos to promote their 6 week challenge offer.
📧 Increased Lead Generation
📈 Increased Awareness
🎯Hyper Targeted Assets
❤️ Emotionally Connect to Target Market
♻️ Reusable Marketing Asset
📈 Increased Awareness
Trusted by brands of every size
We're a video marketing agency that does things differently from the rest.





Sure, we do animation, live-action, and motion graphics. But when you work with us, you're not just getting a partner in video—you're getting a partner in marketing and business as well. We reimagined what a video marketing agency should be to give you the creativity of a big agency—all at super-fast speeds and a fraction of the cost of a full marketing department.
We shoot & edit everything right here in Calgary, AB. No outsourcing is required.
Whether you're just getting started or have a full-blown marketing strategy, we've got you covered.
From start to finish, we can bring your idea to life. We're fast, dependable, and easy to work with, so you'll be using your finished assets right away.
We're here to help you think differently about your business. You have unique goals that differentiate you from your competition. We help you find those solutions that realize your goals
Video Marketing Campaigns
Everything in Brand video, plus:
​
Full Customer Journey Mapping
​
Client Avatar and Market Research
​
Custom Lead and Thank You
Page design
​
Custom Lead, Thank You Page & Ad Copywriting
​
Photo & Video Ad Design
​
Platform Campaign Setup
​
Facebook, Instagram, Google and Youtube campaign options
​
Campaign Tracking and Reporting